Central Texas Engineering Services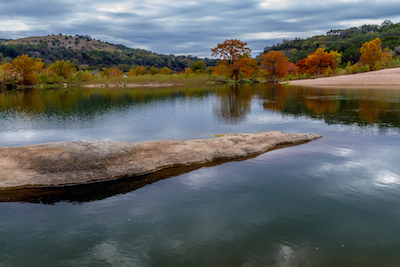 Willis Environmental Engineering, Inc. is a full-service engineering firm providing engineering services to municipal and governmental entities, as well as the private sector.  Since 1965 our company has been serving the good people living in Texas Hill country, and we are proud to call this area our home.
As West and Central Texas has grown over the past four decades, we've been directly involved in the engineering of just about any type of project you can imagine.  As a full-service company, we are fully capable of providing our engineering services to every client, from the design phase all the way to the final walk-through when the job is complete.
Just some of our Central Texas Engineering Services include:
From public parks to commercial structures, parking lots and entire housing developments, we can handle whatever engineering services you may need.  There is a reason why we've been in the engineering services business for so many years, and we are ready to put our unblemished reputation to work for you.
Contact us today for more information about our Central Texas engineering services at (830) 693-3566, and we will get started on whatever project you have in mind.
A Few Words about Our Central Texas Engineering Company from Owner Tony Plumlee
"Here at Willis Environmental Engineering, Inc., we believe very strongly in the Four Way Test.
Is it truth?
Is it fair to all concerned?
Will it build goodwill and better friendship?
Will it be beneficial to all concerned?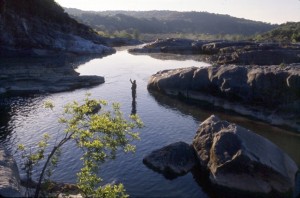 In keeping with this philosophy, our Central Texas engineering company has established a long standing relationship with every client, earning respect from our peers via hard work and continually reaffirming our core principles and ideals.
Engineering seldom starts with a set of design standards and established solutions.  The best engineering starts with the experience of a learned ear, and the willingness to listen to our clients' unique needs.  In our more than four decades of experience serving the good folks of Central Texas, we found that understanding a client's needs can only happen when we start by listening. We believe that this is why Willis Environmental Engineering, Inc. has established itself as a strong, competitive, and reputable firm.  We are eager to work with you."
Our Engineering Services – Understanding the Process
No two engineering projects are ever exactly alike, but from the moment we take on a job, we follow the proper steps to make sure everything is done in a timely manner and meets all required specifications.
The first step is to check out the Central Texas location of the project and see if it's conducive to the nature of the job.  Afterwards, a site inspection will provide our engineering experts with the information they need to determine the cost-effectiveness of the project.
Because we offer a full line of engineering services, we have trained professionals that can help search for and write grants that could help cushion your budget.  From there, the design and engineering process will be a hands-on experience where we consider your needs by engaging in one-on-one communication.
Next, the project will go out to bid, which we will then analyze and award the contract to the best Central Texas contractor for the job.  Our team of engineering inspectors will work tirelessly to ensure that all materials meet specifications, and the project goes as planned and remains on budget.  When everything is done to our satisfaction, the final checks are cut after the final walk-through.
Find Out More about Our Central Texas Engineering Services Today
We are eager to begin work on your engineering project. 
Contact us at (830) 693-3566, and one of our agents will help you get started.  We also offer engineering services to Burnet, Marble Falls, Spicewood, Llano, Kingsland, Horseshoe Bay, Buchanan and all other locations in and around Central Texas, the Texas hill country and the Highland Lakes area.